Get in touch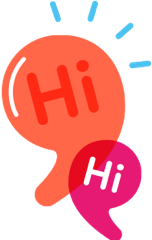 See anything you like, or want to talk about working together? We're always up for a chat.
📞

+(61) 418 562 251

🏢

433A Brunswick Street
Fitzroy VIC 3065 Australia
Take Control
We're big users of Audible here at yelldesign, so we were chuffed to be approached to create some content to promote Mel Robins' "Take Control of Your Life" audiobook, exclusive to the Audible platform.
The brief was to keep things simple, but to creatively demonstrate chaos contrasted with calm.  So, using real props and some creative editing we got stuck into production to create some simple and sleek animations that match perfectly with the content of Mel Robins' audiobook.
BTW – if you're in need of a bit of calm in your life, then give Mel's audiobook a whirl and take control!