Get in touch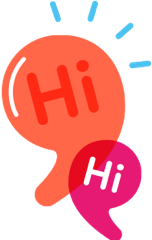 See anything you like, or want to talk about working together? We're always up for a chat.
📞

+(61) 418 562 251

🏢

433A Brunswick Street
Fitzroy VIC 3065 Australia
It's a Rap!
Short, sharp and colourful content is what we're about at yelldesign.  So, it's no surprise we loved every minute of partnering with Niche Brazil to create a stack of super short and snappy social content for delivery service start up, Rappi.
Clocking in at around 3 seconds a piece, these videos are some of shortest we've created since the days of Vine.  But with our short attention spans (and being suckers for a challenge) we got busy seeing how much we could jam into each video while still keep a fun family vibe.  Pay attention now, blink and you'll miss it!