Get in touch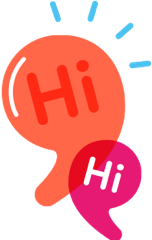 See anything you like, or want to talk about working together? We're always up for a chat.
📞

+(61) 418 562 251

🏢

433A Brunswick Street
Fitzroy VIC 3065 Australia
Legit Film Makers
We were lucky to be approached to produce a piece for TEDx Sydney 2017, and over a period of months developed "The Dating Game". The theme was "Unconventional", and we wanted to use familiar objects in an unfamiliar way – the whole piece was conceived over lunch with the team, and hinged on using a Hungry Hungry Hippo as a stapler!
It was an unfamiliar challenge for us to produce a short film, with our normal content length hovering around 15-30 seconds per piece. We were also challenged to produce such things as A SCRIPT! and END CREDITS! – all new skills we learnt along the way.
Check out The Dating Game on the TEDx Sydney YouTube channel.