Get in touch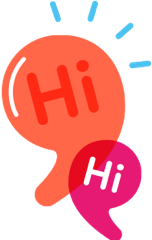 See anything you like, or want to talk about working together? We're always up for a chat.
📞

+(61) 418 562 251

🏢

433A Brunswick Street
Fitzroy VIC 3065 Australia
yelldesign ♥︎ Twitter
Whether it's working with Twitter Australia, UK, Europe, US or Brazil, we've loved working with the Twitter team over the years. In partnership with Twitter, we've been lucky to work on amazing projects such as Vine's 3rd Birthday and Twitter's 10th Birthday; as well as with clients such as Volkswagon, Hewlett Packard and Amazon.
Oh yeah – that time we created an animation to promote Twitters new Direct Messaging features was pretty special too!