Get in touch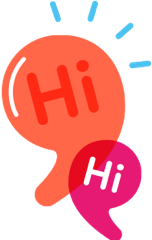 See anything you like, or want to talk about working together? We're always up for a chat.
📞

+(61) 418 562 251

🏢

433A Brunswick Street
Fitzroy VIC 3065 Australia
Taking it Virtual
We're big users of virtual meetings at yell.  Not only is it a super efficient way to meet and greet – it also helps to lessen our environmental impact.  By reducing our travel to and from meetings (using planes, trains and automobiles), we're helping to reduce in CO2 emissions.
So, it was a great fit for us to work on some content for video communications giant, Zoom, promoting the significant benefits of going virtual for meetings, training and general chit chat.  Plus, we got to make some cool paper props and do a bit of screen in screen action – meta.
Get on it peeps – every little bit helps.